ADCC CZECH OPEN 2023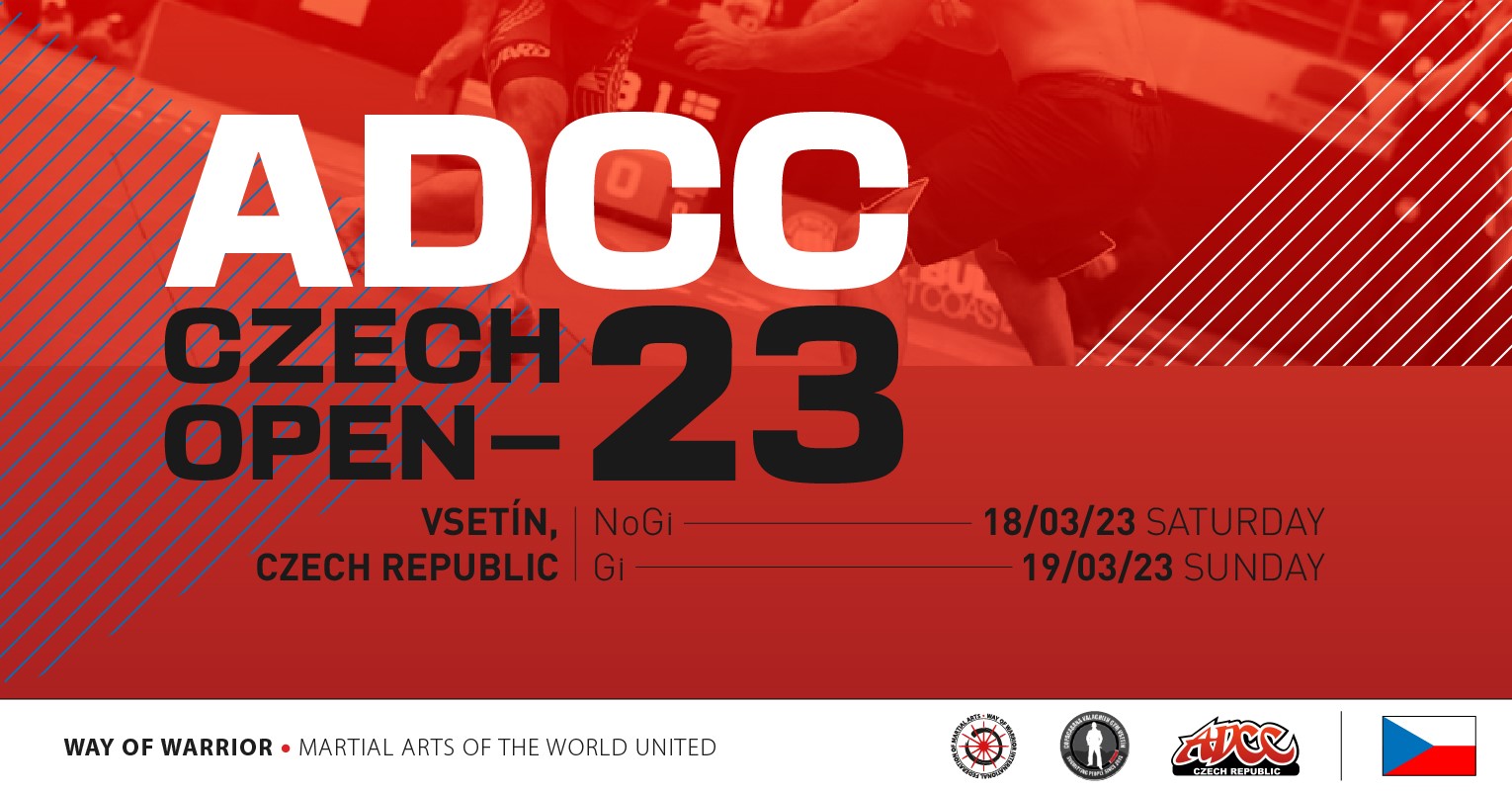 Competition Invitation
March 18th Vsetín, Czech Republic                                           
Sportovní Hala Na Lapači
Maps: Sports hall Vsetín
Weight classes;
Men Professional: -65.9kg, -76.9kg, -87.9kg, -98.9kg and +99kg
Masters: 65.9kg, -76.9kg, -87.9kg, -98.9kg and +99kg
Beginners: -60kg, -65kg, -70kg, -76kg, -83kg, -91kg, -100kg and +100kg
Intermediate: -60kg, -65kg, -70kg, -76kg, -83kg, -91kg, -100kg and +100kg
Female Professional: -60kg and +60kg
Beginners: -50kg, -55kg, -60kg and +60kg
Intermediate: -50kg, -55kg, -60kg and +60kg
http://adcombat.com/adcc-rules-and-regulations
Referees
All interested contact: jan.tichysan@gmail.com
Prizes
Every weight classes' three best fighters get medals and diplomas.
The team that gets most of the points gets the "Best Team Cup"
Points: 1st place 5 points; 2nd place 3 points; 3rd place 1 point
Registration
The deadline of registration is 13.3. 2023
Registration and event information: Smoothcomp
Link: https://smoothcomp.com/en/event/9897?
Competition payment
Competition fee is Smoothcomp.com
Payment has to be paid before the last registration date to bank account.
Message in the payment has to contain fighters name, team and category.
Schedule:                                                                                                                              
Weight in: 8.00
Rules: 9.30
Start: 10.00
Public
The doors open half hour before competition
Entrance FREE
Organized by: ADCC Europe & Czech Republika