ADCC German Open Championships 2023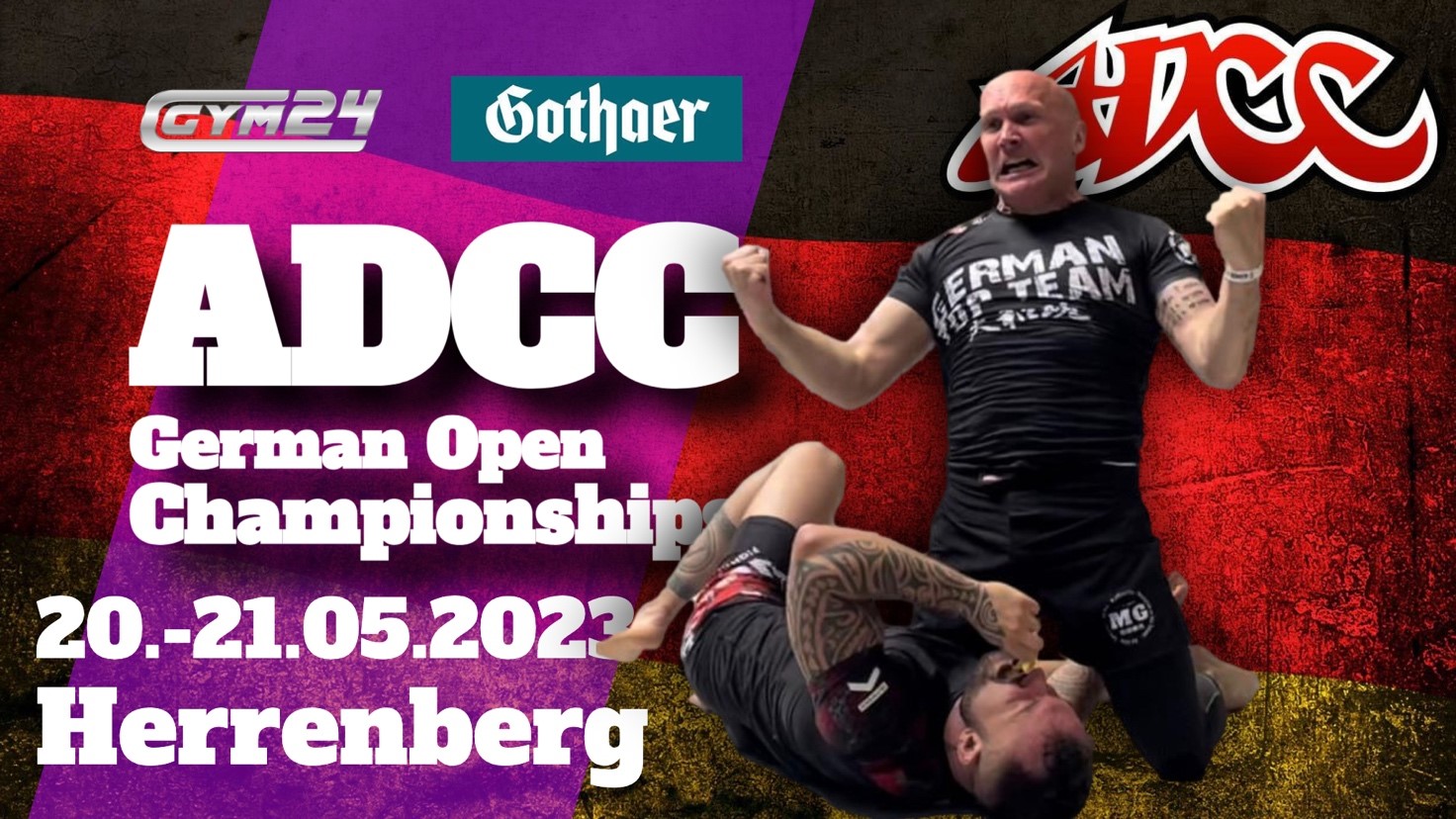 20-21.5.2023
Gym 24, Daimlerstraße 13, 71083 Herrenberg, Germany
JV29+XW Herrenberg, Saksa
Competition Invitation
WEIGHT CLASSES
All age-, level- and weight classes from 7 years of age up. All information can be found online at the event information at https://kakutogi.smoothcomp.com/en/event/9940
REFEREES
All interested contact: angerer@german-top-team.com    
PRIZES
Every weight classes' three best fighters get medals
Every winner of a "Professional Adult Division"(18-35 years)  gets a champion belt
Every winner of a "Professional Adult Division" (18+ years) gets a Championship Ring
1000 Euro Pricemoney for the winner of the Male Adult (18-35 years) Professional Absolut Class!
Big Trophy for "Best Team"
REGISTRATION AND EVENT INFORMATION
https://kakutogi.smoothcomp.com/en/event/9940
Registration is only valid through Smoothcomp. No "registrations" via Mail or social networks will be considered.
COMPETITION PAYMENT
Payment is only possible via registration on Smoothcomp.
SCHEDULE for both days:
Weight in: 9am
Start: 10am
All Beginner and Intermediate Divisions will be held on May 20th.
All Professional Divisions will be held on May 21st!
The entire event will be streamed live for free on www.sportdeutschland.tv/kakutogi/
Every match will be broadcasted in Full HD.
Organized by: ADCC Europe & Germany